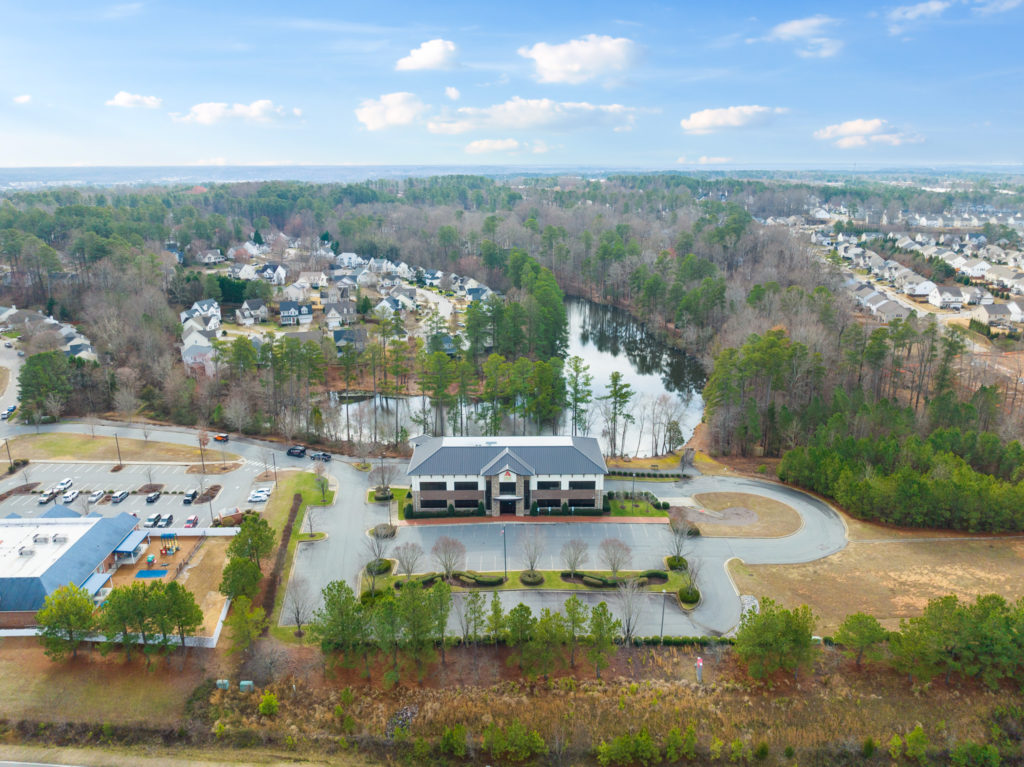 Kima Commercial, a prominent local real estate firm, is pleased to announce the successful sale of the esteemed Corporate Chaplains building in Wake Forest, North Carolina. Acting as the representative for the seller, Corporate Chaplains of America, Kima Commercial facilitated the sale of the Class A office space on May 22, 2023, achieving a record-breaking transaction of $7,014,000, marking it as the company's largest sale to date.
The property located at 1300 Corporate Chaplains Drive boasts an expansive 20-plus acre site, offers a blend of natural beauty and strategic location. Surrounded by lush woods and featuring a tranquil pond, and a delightful walking trail, the environment creates an ideal atmosphere for productivity and relaxation for its occupants.
Convenience is a hallmark of the building, as it is located just off the bustling US 98 highway, providing easy access to major transportation routes. Its prime location in proximity to US 1, downtown Wake Forest, and the thriving Grove 98 development, which is set to house prominent establishments, further enhances its appeal.
The sale of the Corporate Chaplains building underscores Kima Commercial's expertise in identifying and facilitating exceptional real estate opportunities. The company's commitment to delivering quality properties that meet the needs and aspirations of both investors and tenants has been instrumental in achieving this remarkable milestone.
This record-breaking transaction not only highlights the team's unwavering dedication and market knowledge but also underscores the desirability and value of Wake Forest's commercial real estate market. The company remains committed to identifying new opportunities, driving growth, and delivering exceptional results for its clients and partners.
Mehdi Hilmi and Peter Kima were the brokers of record for Kima Commercial at Real Broker, LLC.
Contact
Kima Real Estate Group
Peter Kima
919-336-1700
kimacommercial.com